Mr. AAKASHRAJ K, Mr. G.RAGHUL and Mr. K.PRABAKARAN has won Second Prize with a cash award of Rs. 3000 in AIMBIGATHON (24 Hours Hackathon) on 26.09.2019 & 27.09.2019 at Sri Sairam Institute of Technology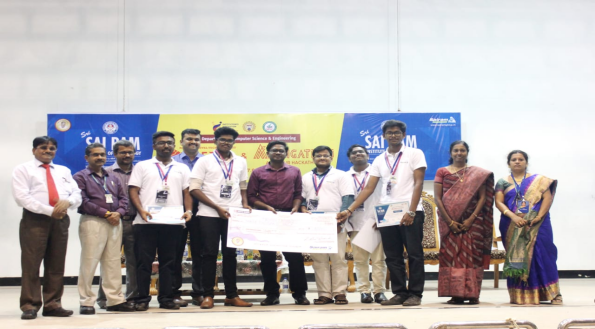 ---
Students from EEE department have participated in ETWDC – Electric Two Wheeler Design Competition 2019 from 27.09.2019 to 29.09.2019 at Bannari Amman Institute of Technology, Sathyamangalam organized by SAEINDIA Southern Section. Our team has successfully cleared the Technical Inspection round by passing Brake test, Vehicle Range test, Gradeability test, Maneuverability test, Acceleration and Bump test.  
The E-bike from our team Sapphire was selected as Most Compact Bike by Vikatan media services Pvt Ltd.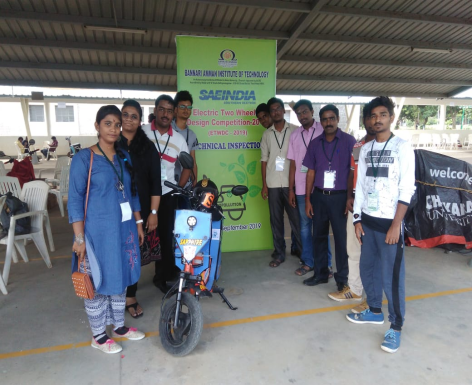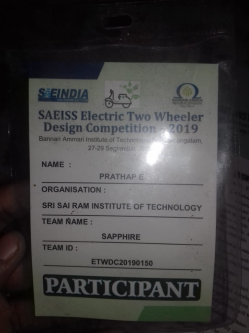 ---
Our department student project got the special award under the category Smart education with a prize worth of Rs. 10000 received from Honorable Vice Chancellor Anna university Dr. Surrapa and Honarable minister for fisheries, entrepreneurs and human welfare Mr. D. Jayakumar by participating in Technology Exhibition 2020, CTDT, Chennai. Out of 939 registered teams with 189 product exhibits, our student product got special award.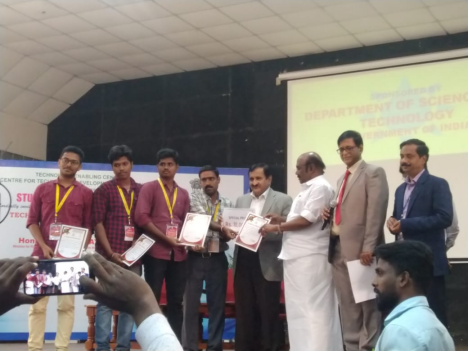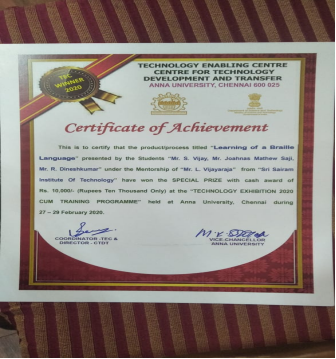 ---
Our department faculty Mr. Vijayaraja L has received certificate of recognition and Awards from Texas Instruments for fostering students to strengthen the ecosystem bridging Government, academia and Industry.
---
Our department Student Ms. Dhanalaxmi PL received Best Academic Excellence Award during 2021 from IEI.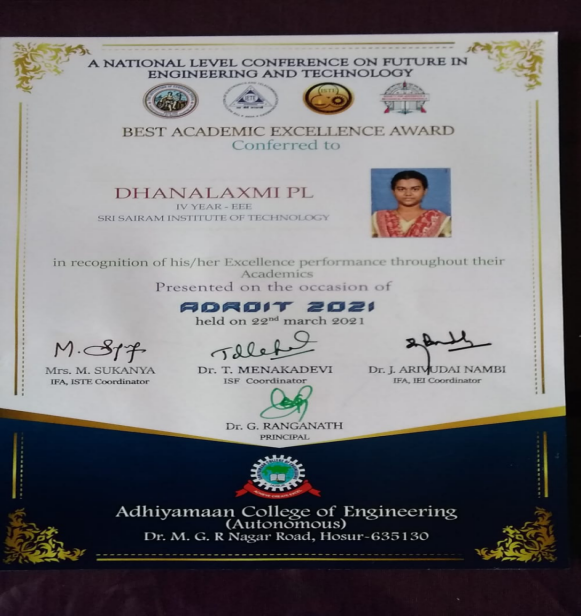 ---
Faculty of EEE Ms.Shanthi.N has received AICTE-Lilawati 2021-22 award.Her Team is announced 1st runner up in the sub theme SELF DEFENCE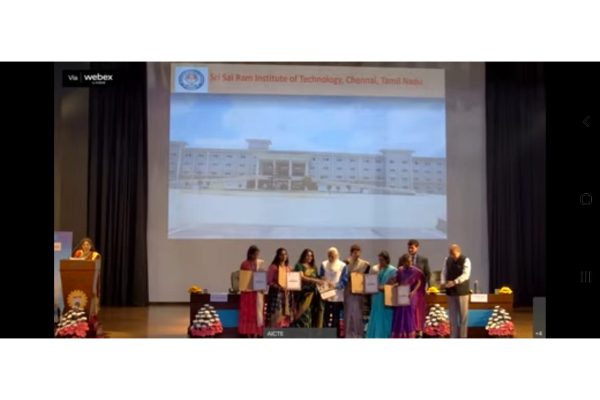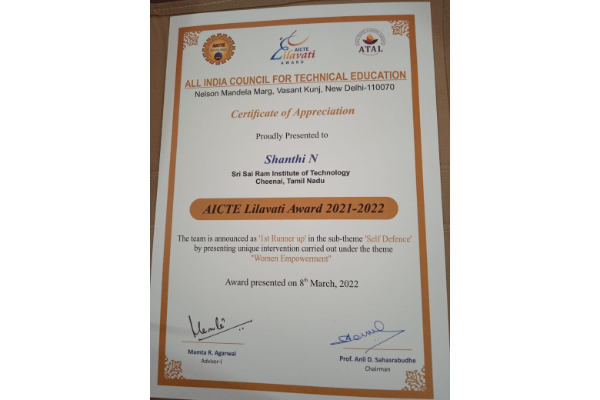 ---
Student of EEE Ms.RAADHA.S has received AICTE-Lilawati 2021-22 award.Her Team is announced 1st runner up in the sub theme SELF DEFENCE
---